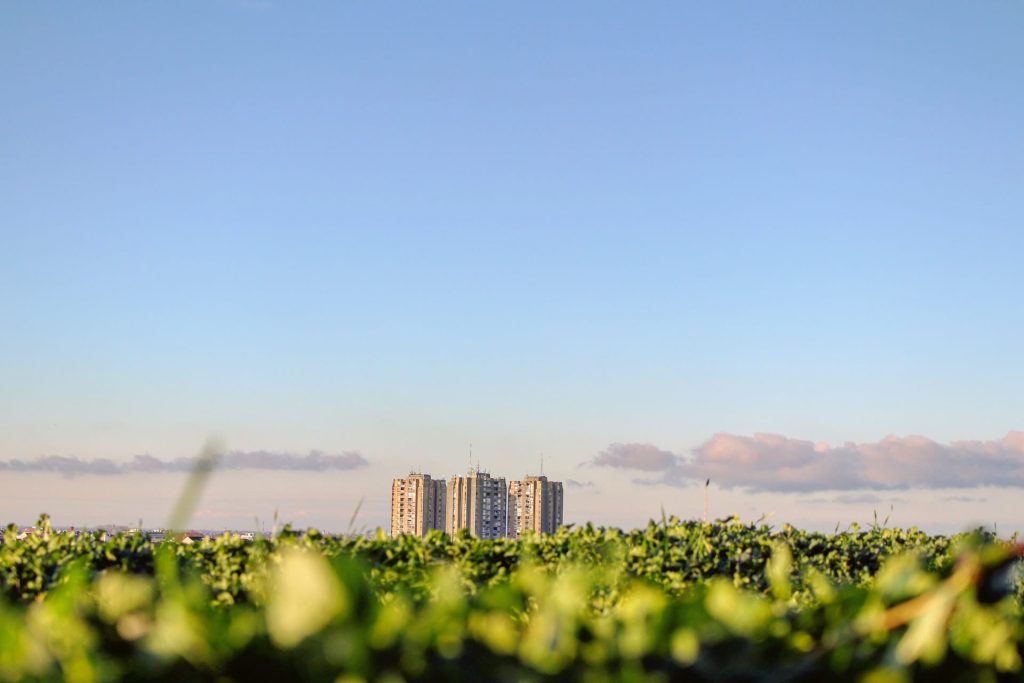 ESG performance is important because it drives companies to focus on their impact on the environment, their people, and on managing the organization well. Each time a company puts ESG into practice, the bar is raised for others in the sector. 
ESG, which stands for Environmental, Social, and Governance, has two facets:
A set of non-financial metrics that investors use to evaluate a company's risk and potential
Principles that a company uses to govern itself
While adhering to ESG principles does make it easier for an investor to evaluate a business, the focus, transparency, and measured outputs make a company better. And that benefits the economy, the workforce, and the planet.
What are the benefits of ESG?
There are two lenses for evaluating the benefits of ESG. For investors, ESG is attractive because it ensures the business is giving attention to metrics that can propel more long-term growth than financial reporting alone.
From a business standpoint, ESG not only inspires a company to get specific about its social and environmental principles and operating model but measuring the results in all areas.
Three benefits of ESG:
For investors:
Ability to target companies based on their risk-return characteristics
ESG-driven competitive advantage can drive over-performance
Portfolio construction is easier when focusing on ESG factors that support a healthy long-term business model and share performance
For companies:
Reduced energy and waste costs & impact on the environment
Attracting and retaining talent
Less government or regulatory intervention
Why is ESG important in business?
ESG is important in business because it shifts the perception of value generation from traditional economic metrics to a more holistic view. This encourages companies to set goals and make positive changes in areas they may not otherwise.
ESG activities are also measured. Companies define and collect qualitative and quantitative data for each ESG criterion. Doing so completes the circle from stated goals to measurement of progress and impact. There are existing frameworks and voluntary standards for ESG reporting that companies will adapt to their industry and situation. Without this requirement for data, ESG would be a surface-level initiative at best.
Whether ESG is important is a matter of perception. To an employee, ESG may mean a workplace that actively develops a safe and inclusive culture where they want to build a career. For investors, ESG may be important for identifying values-based businesses. And for a business, ESG may help direct strategic decisions, resulting in greater profitability, sustainable growth, and more access to capital.
Why is ESG important for employees?
A company's positive ESG performance can benefit employees. When ESG companies focus on employees, studies have shown better places to work, higher satisfaction levels, and higher talent acquisition and retention.
Employees benefit when ESG principles focus on:
Building culture
Inclusion and diversity
Better defined employer policies and procedures
Workplace health & safety
Employer policies and procedures
When Environmental, Social, and Governance principles are visible, employees can match what's important to them with the company where they work. This alignment of values is critical for the workforce of the future.
Is ESG important to consumers?
ESG is becoming increasingly important because the metrics matter to consumers. That's why we see a positive correlation between ESG and higher brand equity and reputation.
The higher the ESG rating, the better the company's reputation. According to Ipsos, issues that fall under ESG that are important to consumers:
Privacy and data security
A company's impact on climate change
Product quality and safety
The safety and health of workers
Access to healthcare
Today's consumers spend their hard-earned money on brands that align with their beliefs such as integrating environmental metrics in procurement, treating their employees well, and taking a stand on human rights issues such as child labour.
Companies that are actively striving to improve in the ESG metrics that are important to consumers will be at a distinct advantage over their competitors.
ESG gives internal and external stakeholders – employees, board members, the community, customers, the supply chain, and investors – visibility on how a company manages environmental, social, and governance issues and opportunities.
This allows employees, investors, regulators, and the public to evaluate that company more holistically. And for a company, having a strong ESG proposition can create long-term value and a more sustainable approach. And that makes ESG an important win-win.