Figuring out how to get rental equipment to your site is a logistics challenge and liability risk you can do without.
We handle your rental equipment delivery — whether it's a single rental or an entire site solution—to your operation, ensuring that it arrives safely and on time.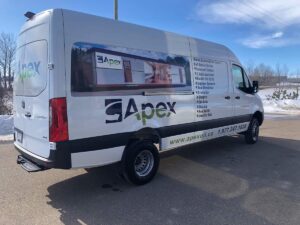 Delivery or pickup coordination with your site.
Prompt and safe service.
Pilot vehicles are available for transporting wide loads.
1-ton service trucks
2-ton service trucks with Knuckle Boom Picker.
Flexible time and day of week delivery options.
Site accommodation that's ready for you
All site accommodations are delivered to your location and are prepared for your use. Before we leave your site, your accommodations will be fully functional and welcoming for your employees with the furnace and the pilot on the hot water tank turned on.