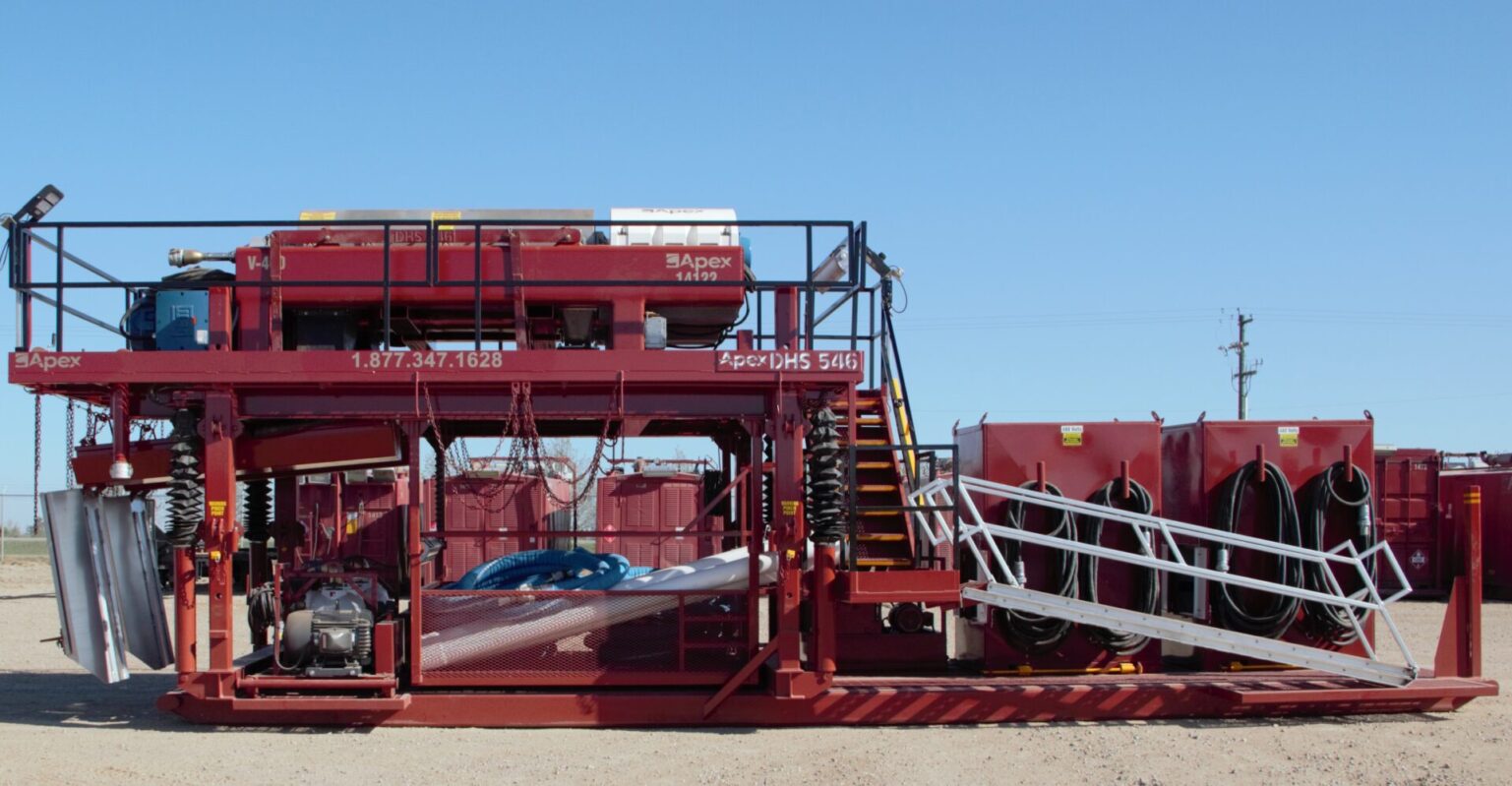 Your drilling centrifuge plays the starring role in removing fine and ultrafine solids. Not only does your centrifuge reduce fluid consumption and waste, it sets up your fluid management system for success.
Operating a centrifuge at the best efficiency point starts with:
Superior technology. We choose Alfa Laval.
Integrated variable speed control (vs. traditional valve flow control) to lower system pressure and save energy.
Super Duplex Stainless Steel to achieve the industry's highest G-force for maximum separation efficiency.
Frankly, we're obsessed with optimizing the centrifuge system process because it's the backbone of the fluid management system.
Choosing the right centrifuge.
Many factors—such as local fluid-on-cuttings guidelines, drilling rates, and drill bit selection—influence which centrifuge is a match for your operation. Making the right choice will increase your uptime percentage and reduce costs.
Your centrifuge should separate fluid and solids efficiently and condition fluids to the highest process and environmental standards. When it's performing at its best, a centrifuge will:
Reduce total fluid consumption.
Improve drilling fluid performance.
Allow you to reuse drilling fluid.
Lower waste disposal costs.
Increase environmental compliance.
Whether you need to rent a single drilling decanter centrifuge, or have us develop a fully staffed, multi-product central fluid processing site, our experts will ensure you get the right equipment and technical support for your project.
Access the best technology.
For site solutions, we pair Alfa Laval's technology with proprietary solids control equipment including Hydraulic Centrifuge Stands, Fluid Management Tanks, Centrifuge Floc Tanks and Stripping Centrifuge Floc Tanks for turnkey fluid management systems.
Review models, process capabilities, throughputs and process control on our range of centrifuges.