We are a team of innovators, collaborators, achievers and doers. Every individual, from the sales team, to the HSE department, research & development technicians, and field staff, contributes to our culture of innovation, service and environmental responsibility. We are all guided by strong principles that make this organization a great place to work.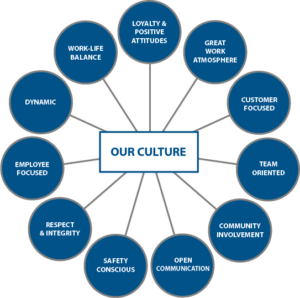 The Apex advantage
Experience being in the best place in your career. As a caring and responsible employer, we give our employees the opportunity to be successful, feel valued, and grow within a dynamic organization.
Clean, safe and comfortable work environment.
Open communication, respect and fair treatment.
Exceptional pay and benefits.
Employee profit sharing.
Flexible work schedule.
Opportunities for growth.
We work hard to be the partner of choice for our customers and employer of choice within the industry. If you are passionate about equipment innovation and solutions, and providing exceptional customer service, we encourage you to inquire about joining our team.