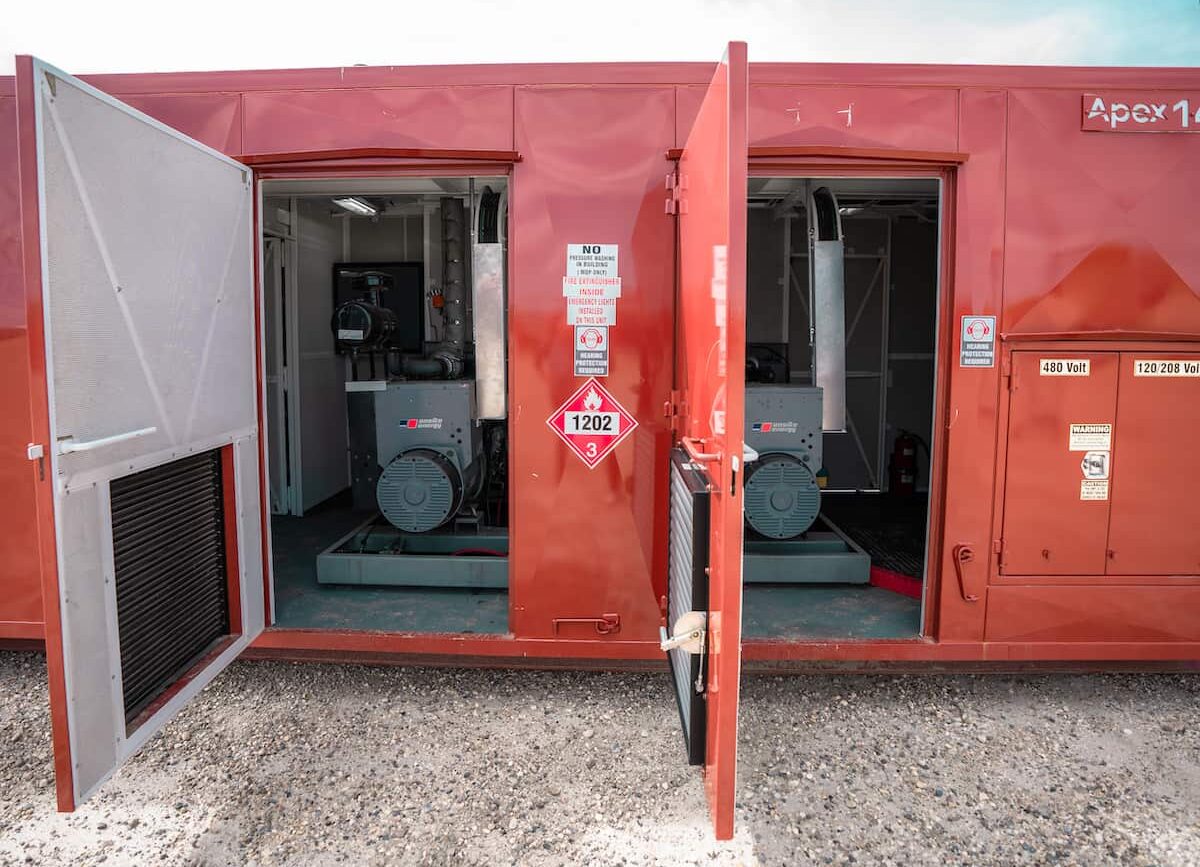 Power keeps your business running. Reliable and fuel-efficient generators are critical for supplying electric power for drilling and digging, and as extra protection against power loss in an emergency. All of our light and power generation rental equipment has been chosen for reliability, is proven to withstand tough conditions, and runs smoothly without interruption.
Rental generators for your site that are:
Fuel efficient.
Selected for noise reduction.
Tier compliant to meet emission standards.
36 kW – 300 kW outputs.
Temperature controlled in all weather conditions.
Wired and inspected to CEC standards.
When your heavy equipment relies on power, these generators will deliver. All generators are contained in storage units with varied volt receptacles (depending on generator size and customer requirements), large fuel capacity and oil sumps for extended hours, integrated light towers, and communication mounts.
Based on your unique site, we will develop a power solution that keeps your operation running, no matter what Mother Nature or Murphy's Law throws at it.