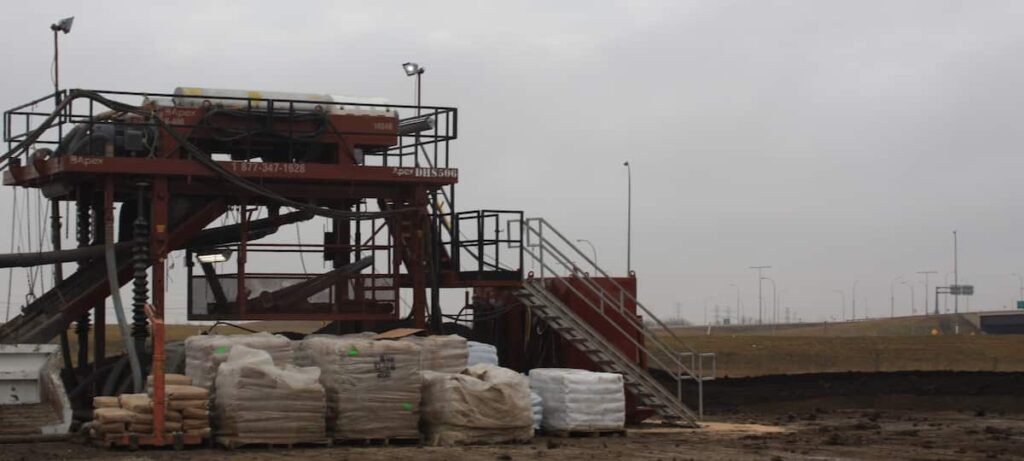 Each trenchless equipment application comes with its own challenges, whether it's Horizontal Directional Drilling, Direct Pipe Installation, or Microtunnelling, but they all have one thing in common though: the dirt has to come out of the slurry.
We can design a solution to address individual concerns, be it footprint, remote location, varied ground conditions or extreme weather, while keeping slurry properties and waste mitigation at the forefront.
Example of Trenchless Equipment Setup
The right solids control solution can:
Control drilling fluid weight and viscosity.
Increase reuse of drilling fluid and decrease waste volumes.
Reduce wear on pumping equipment.
Reduce the chance of frac-out.
Decrease the pull force required to pull the pipe through.