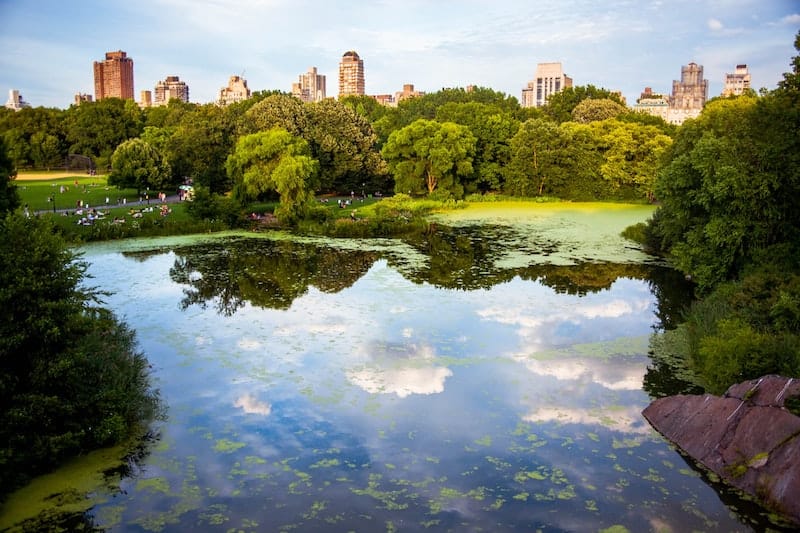 Environmental, Social, and Governance (ESG) is a measurable assessment of a business' sustainability efforts focused on these three areas. ESG criteria take sustainability activities a step further by quantifying the results a company is achieving today.
While the origin of ESG is in developing sustainable investments, it's also relevant within a privately-held company like Apex. ESG helps us work purposefully within all areas of our business: from engaging employees and driving innovation in product development to maintenance schedules that save water and waste. By doing it and measuring it, we know our efforts are making a positive impact.
What is the meaning of ESG?
ESG means Environmental, Social, and Governance. ESG uses non-financial metrics – such as workplace safety records or reduction in greenhouse gas emissions – that are set, measured and reported on by a company. This measurable criterion lays out the company's impact on the environment, people, and how the organization is managed.
Each of the three parts of ESG means:
Environmental: the company's impact on nature.
Social: people and relationships within the company and community.
Governance: the standards used to run a company.
What is ESG used for?
ESG is used for corporate governance and by investors who consider environmental, social and governance non-financial factors in the analysis of a business. ESG metrics are used to screen potential investments and may be factored in when projecting future financial performance.
ESG is used for:
Evaluating behaviour in the areas of the environment, social, and company governance to make investment decisions.
Identifying strategic opportunities (room to grow) and risks (underperformance) within a business.
Assessing future financial performance.
ESG in Oil and Gas
Even though environmental metrics may be the first that comes to mind for the oil and gas industry, ESG is a holistic approach to sustainability. Other criteria such as water use, waste management, Indigenous consultation & community relations, workplace safety, board composition and more come into play.
Apex helps companies hold to their ESG criteria. With a history of innovation within the industry, Apex is continually developing product solutions that reduce footprint and landfill waste, dewaters drilling mud, re-use water, controls solids and extends fluid life. All of which can be measured in real-time and pulled into ESG reporting.
ESG in Investing
Investors that focus on ESG look at how Environmental, Social, and Governance results fit into company performance now and in the future. ESG criteria allow an investor to assess a company for long-term potential and alignment with sustainability values.
Investors will use ESG's non-financial factors alongside traditional financial metrics (such as return on investment, net profit and earnings per share) to identify risks and opportunities for growth. Companies implementing ESG's sustainable business practices may be seen as favourable, providing a competitive advantage.
ESG metrics are not mandatory for financial reporting, but more companies are choosing to disclose their results and make their efforts in these areas visible.
ESG in Business
Implementing ESG principles is a commitment to future profitability and sustainability. A strong ESG proposition can create value in a business in many ways:
Reducing the cost of wasteful or inefficient practices.
Attract more customers who prefer sustainability-focused companies.
Expansion or growth into other industries as a preferred ESG vendor.
Less downward regulatory or legal pressure.
Employee engagement that aligns with a purpose-driven company.
Being more attractive to investors or for capital funding.
As a partner, Apex helps its customers with ESG targets in many ways. Our product solutions are engineered for efficiency, reduced footprint and minimizing waste. We reduce or eliminate downtime. Expert technical staff on site 24-7 receive regular training and follow safety protocols – and we contribute to outstanding injury-free statistics. Even providing accommodations for remote worksites that lead the industry in comfort, cleanliness and amenities that create positive morale can play a role in Social metrics.
ESG in Sustainability
ESG offers a broader view of sustainability. Even though the terms ESG and sustainability are often used interchangeably, there are key differences.
Many businesses focus on environmental sustainability. Others define sustainability as a company's impact on the environment and society. Sustainable practices often tie into a company's goals and values and support decision-making about investments that reduce environmental footprint.
Companies implementing ESG principles measure sustainability in the Environmental pillar but also widen the reporting scope to include Social and Governance criteria. The data is used as an investment framework to evaluate risk and potential; this is how ESG goes beyond the traditional view of sustainability.
What is an example of ESG?
Examples of ESG are broad and may vary by company, though all activities and disclosures will fall under the Environmental, Social, and Governance pillars.
ESG examples:
Environmental: biodiversity, greenhouse gas emissions, waste management, energy use, air and water pollution, green energy projects or zero-waste initiatives.
Social: customer satisfaction, workplace health & safety, employee engagement, data security, human resources policies, diversity and inclusion.
Governance: ownership structure, board make-up, executive compensation, risk management, approval processes.
What are the pillars of ESG?
The three pillars of ESG are in the name: Environmental, Social, and Governance. Sometimes these pillars are referred to as "planet, people and profits." The fourth component of ESG – reporting and disclosure – allows investors to evaluate a business as an investment opportunity.
There are established frameworks for reporting on ESG metrics within each pillar including:
Global Reporting Initiative (GRI)
UN Sustainable Development Goals (SDGs)
Sustainability Accounting Standards Board (SASB) Climate Disclosure Standards Board (CDSB)
Task Force on Climate-related Financial Disclosures (TCFD)
Environmental, Social, and Governance practices create a detailed, results-based picture of a company's health. While this view is important for investors, ESG measures can also ensure a company is thriving today and setting the stage for a vibrant future.